Tips for Brightening Up a Dark Room
If you have a spot in your home that's lacking natural light or feels dark and cramped, we have some creative ideas on how to brighten up a dark room! From the floors to the ceilings, go with a design plan that amplifies the light you have to create a loftier, airier space. Flooring, color choices, artwork, lighting, and more can all be used to define your interior and make a room that's more inviting and brighter!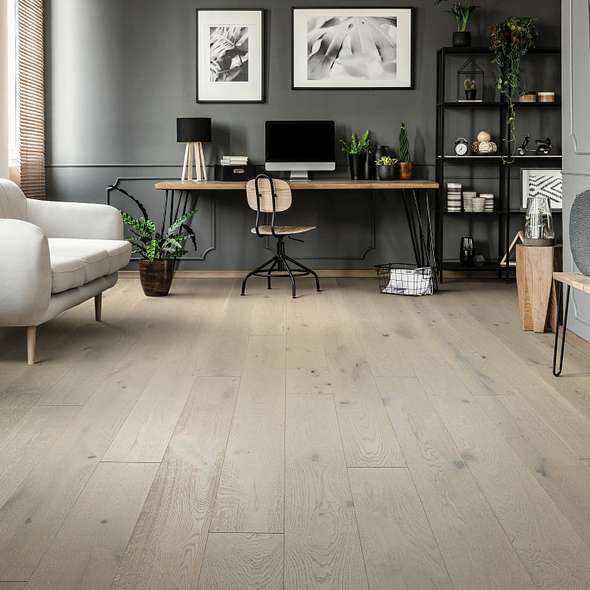 Choose Light Colored Flooring
When you're trying to lighten up a room, one of the first areas you might want to address is the floor. What's beneath your feet can set the tone for the whole room, and having light-colored flooring will do wonders for the brightness level of your room. A light hardwood like pine or oak will add plenty of appeal to a darker room and expand the space to feel more open. Many homeowners feel that lighter hard surface flooring coordinates with a more contemporary design, but it can also work with a traditional look.
A light, neutral carpet color will also make an interior seem lighter and brighter. Tans, greys, and creams will go with any décor and add a classic appeal to your living room, bedroom, or any room that needs some lightening up. Luxury vinyl, laminate, and tile in lighter colors will also help charm up a gloomy interior.
Our Vic's Carpet & Flooring showroom in Oconomowoc, WI can help you with a selection of the best floor covering options that can make a dreary space seem brighter.
Add an Area Rug
If you're not ready to update your flooring, don't worry! There are still ways to address the part of your room that's underfoot. Add an area rug to create some lightness. Besides bringing a new decorative element to your space, a light-colored area rug will draw the eye away from dark flooring and help project a more open environment.
Solid and patterned area rugs will both work, but if you do go with a pattern, opt for one with paler colors that will stand out and glow against your flooring. Browse our Rugs.Shop area rugs collection to find a rug that will bring a sense of openness to your home.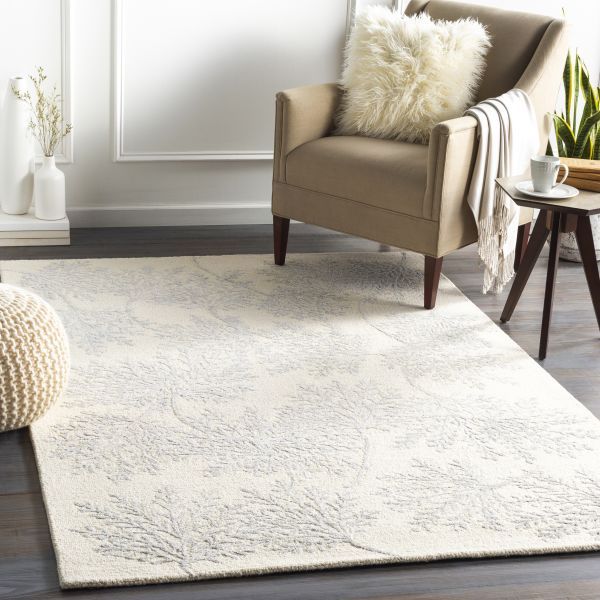 Mirrors and Bright Art
Aside from the floors, there are other easy style tricks to make a room look bigger, more illuminated, and more welcoming. Adding a mirror can reflect light around the room and amplify your existing light sources. A well-placed mirror or two can also make your space look bigger.
Art will also make a big difference in your room's personality and feel. An artwork's bright colors can pop and create an instant focal point. Look for one or three pieces that will complement your room but not overwhelm it. Too much art on your walls can seem cluttered and closes the room in, so find art that still allows for negative, bare space so that light can reflect off the walls.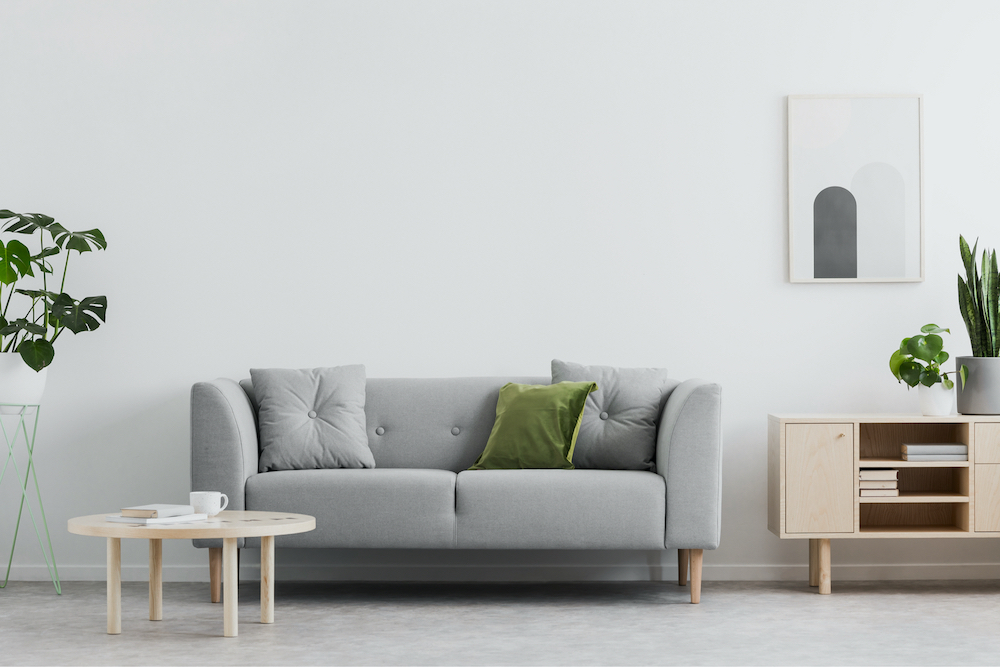 Light Wall and Ceiling Paint
White walls might seem boring, but they do an excellent job of bouncing light around a room. Light grey, tan, and pastel hues can also work if you want to add a bit of color. Another option is to use white on three walls and a different color for a bright accent wall.
Like a light-colored floor, a bright white ceiling will expand your space and make everything look more radiant and open. Greenery can also give areas of your home an open and sunny feel, so if you have a green thumb, a few potted plants will also help define your space.
Creating a sense of light in a darker room can be as simple as a well-placed mirror or as complex as brand new flooring underfoot and a fresh coat of white paint on the ceiling. When you want to brighten up a dark room, use some of these style tips to create a space that feels light, bright, and right for you.