Our Favorite Subway Tile Trends
One of the most popular and timeless tile choices for kitchens and bathrooms, subway tile provides a familiar visual for backsplashes, walls, and showers full of charm and retro appeal. However, this versatile tile shape can be used in multiple ways to suit different feels and design schemes with sleek, subtle visual interest. Our tile experts will dazzle you with all the creative ways that you can use the wide selection of subway tile in our Vic's Carpet & Flooring showroom. To kick off your artistic inspiration, here are a few of our favorite subway tile trends that are certainly worth considering.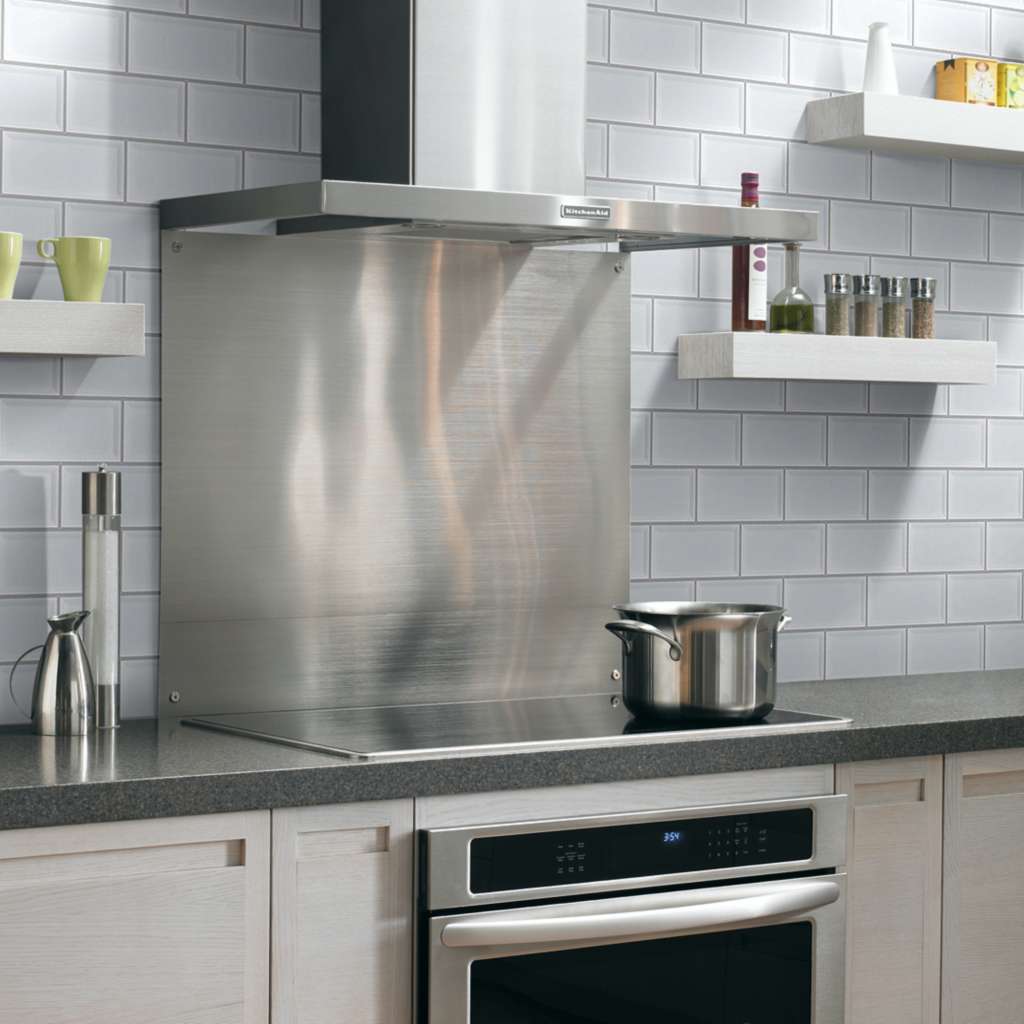 Larger Subway Tiles
Many homeowners immediately think of the classic 3-inch x 6-inch tile size when designing with subway tile. However, larger subway tile sizes are beginning to thrive in 4-inch x 8-inch and 4-inch x 12-inch formats to capture the same clean visual but with greater impact. These larger tiles are perfect for not only enhancing the perspective of a smaller kitchen or bathroom but also for achieving a full-height installation that extends to the ceiling. This luxurious look is easier to keep clean with fewer grout lines and helps provide an updated twist on a traditional design.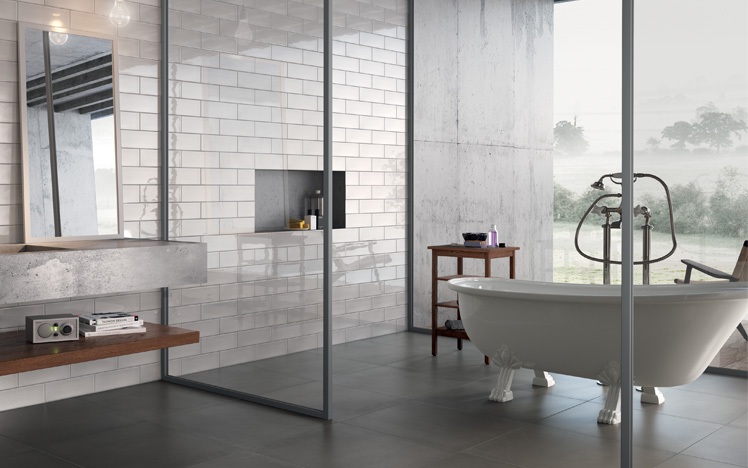 Marble Subway Tile
For an elegant way to elevate the subway tile visual, consider subway tile made from natural stone such as marble! With unique veining, colors, and variations, marble raises the upscale appeal a few notches to wherever it's installed. You can opt for polished options to create a shiny glow or a tumbled style for a weathered appearance. Different finishes and colors will allow you to blend or create a standout design to the level you prefer.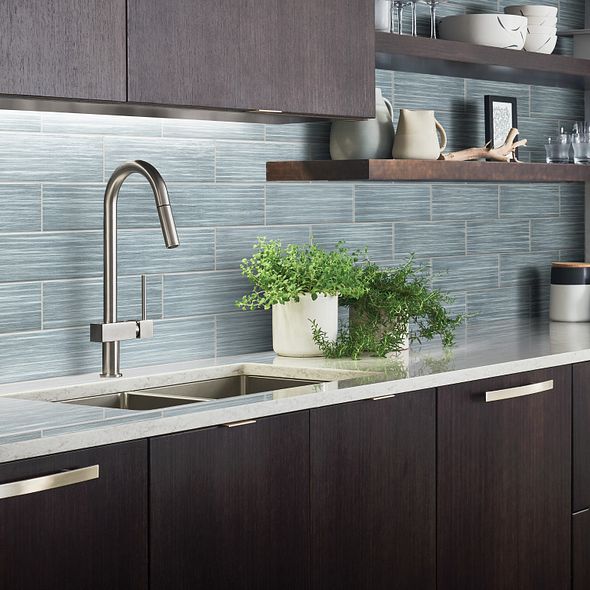 Subway Tile Colors
White subway tile, often in ceramic or porcelain constructions, is the foremost color selection for this tile category. Light-colored tile is ideal for brightening a space and can certainly help a room that receives little natural light. However, other color options will also allow you to create unforgettable spaces as well! Black or gray subway tile with contrasting white or lighter grout creates a clean look that pops. Glass subway tile in trending shades of green such as sage, mint, and emerald, provide an inherently soothing, luminous vibe that brings in tranquility.
Creative Installation Layouts
No matter what size and material of these rectangular favorites that you decide on, it's worth exploring if a vertical, diagonal, parquet, herringbone, or other weave installation will help achieve ultimate creativity. In addition to delivering plenty of visual interest, these layouts can enhance a vintage feel and showcase craftsmen skill. With savvy planning and design, your finished subway tile installation will appear more expensive and distinctive without adding on to your budget.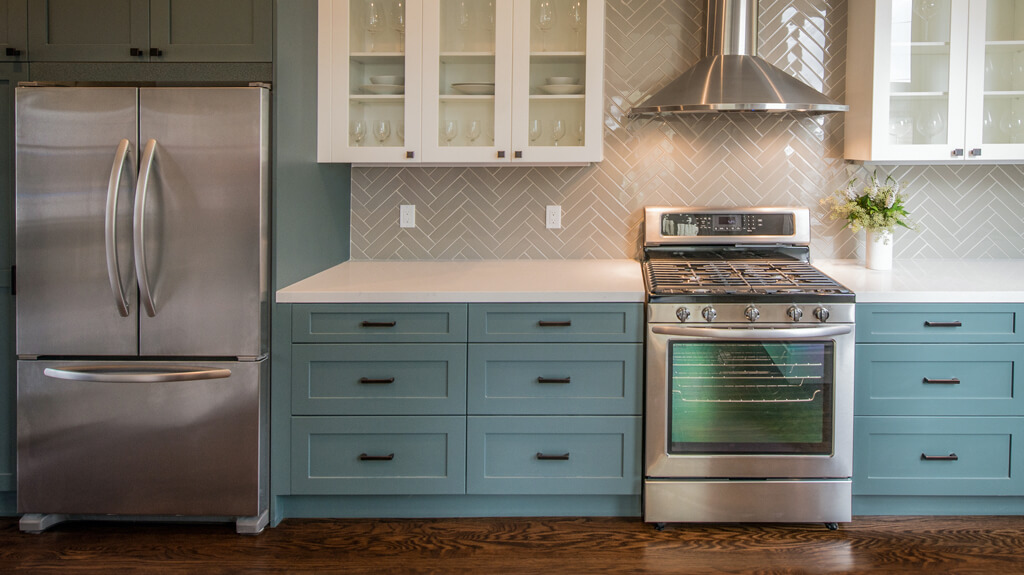 Whether you aim to create a retro kitchen backsplash or craft a high-class relaxing spa in your master bathroom, subway tile can help you complete your design vision with versatile performance. Explore the Vic's Carpet & Flooring showroom in Oconomowoc, WI with our tile experts and bring your home to life with one of your favorite trends!